This song really caught my ear on an old episode of Grey's Anatomy that Preston and I watched recently, and I just can't get enough. Loving it.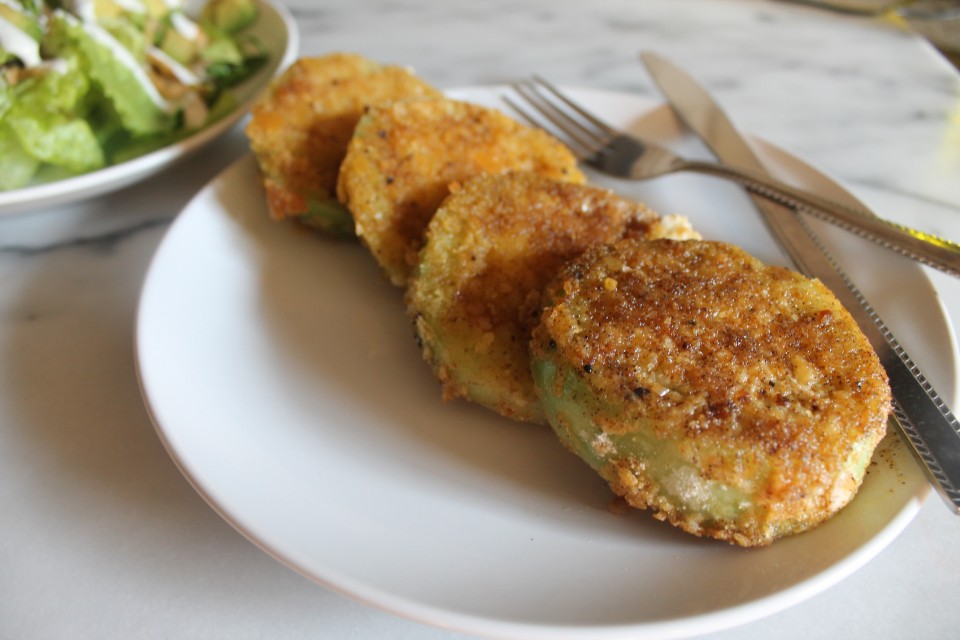 It's the beginning of tomato season here, which means: grab some not-yet-ripe tomatoes and get them fried!
Tomatoes are the last food left on my "Learn to Like" checklist. (Well, second to last just above eggplant. Bleh.) I am just not generally a fan, unless there are teeny amounts of small-diced pieces or unless they're cooked (preferably with loads of garlic.)
But fried green tomatoes I like love.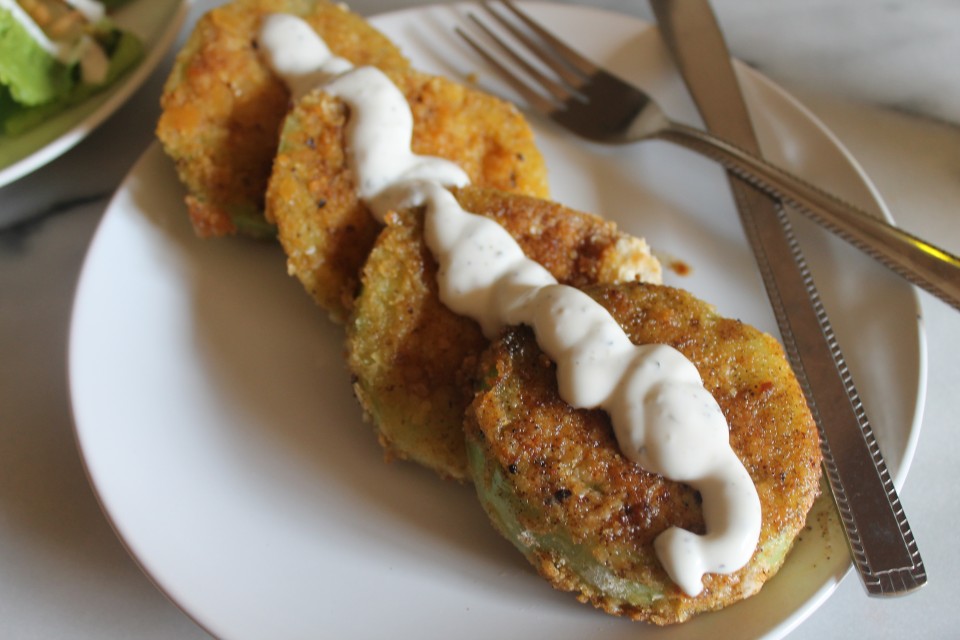 I grabbed a couple beautiful green tomatoes from my mom's garden and planned to make a very simple panko-coated tomato, but as I reached in my cupboard and saw a big box of saltines I thought that would be just as good but way more fun and unusual! It was a success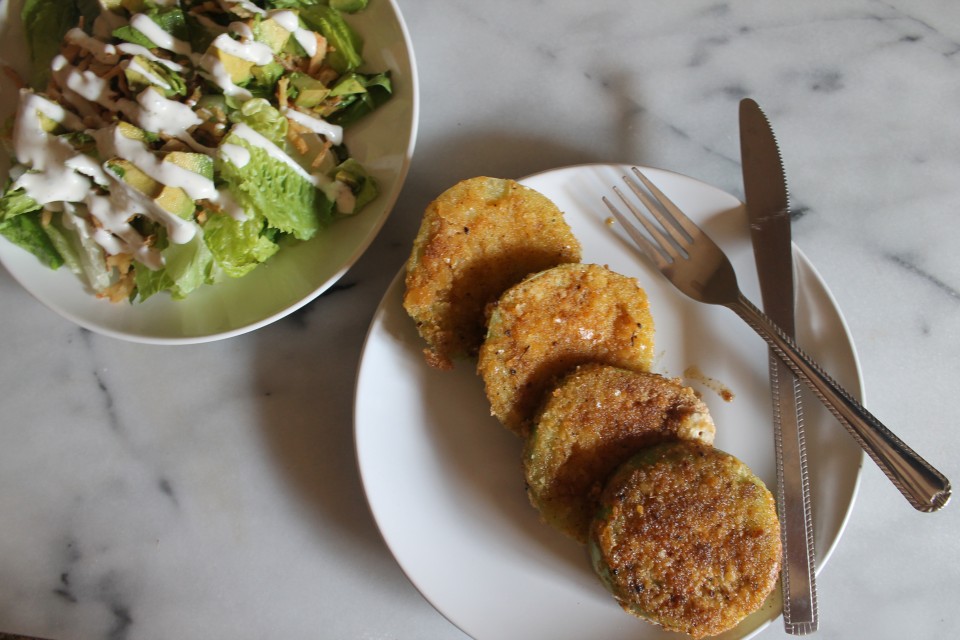 saltine-crusted fried green tomatoes:
serves 2
(or serves 4 as an appetizer)
2 green tomatoes
10 saltine crackers
1/2 t onion powder
1/2 t garlic powder
1 t chili powder (I used a mild one, but you can use anything)
1/4 C almond milk
2 t Dijon mustard
dash of hot sauce
1/4 C flour
2 T vegetable oil
Crush saltines and combine with spices. Put mixture on a plate and set aside.
Mix together almond milk, Dijon, and hot sauce in a shallow bowl and set aside.
Put flour on a plate. Line up the flour, almond milk mixture, and saltines for a little breading station.
Heat nonstick skillet over medium heat and add half the oil. Slice tomatoes and coat each slice in flour, then almond milk mixture, then saltine mixture and fry for about 3 minutes per side until hot and golden brown.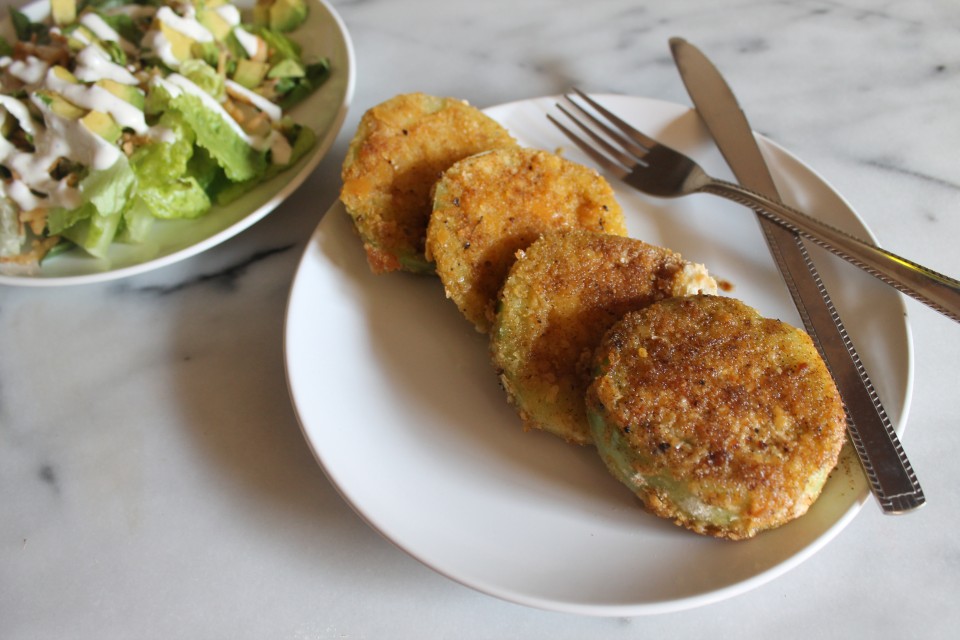 I served mine with some vegan ranch dressing. You could make a little remoulade sauce to be more classic if you like! I love this one.
Nutrition facts per serving:
Calories
322
Calories from Fat
158
% Daily Value*
Total Fat
17.6g
27%
Saturated Fat
3.2g
16%
Trans Fat
0.9g
Cholesterol
0mg
0%
Sodium
375mg
16%
Potassium
414mg
12%
Total Carbohydrates
36.6g
12%
Dietary Fiber
3.5g
14%
Sugars
3.9g
Protein
5.7g